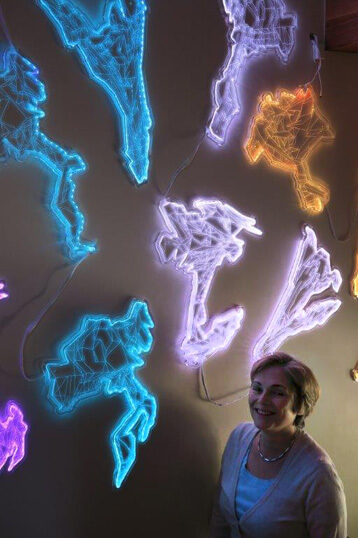 About
I use many techniques to create my work, combining traditional paint and pastel, and light, with digital imagery.  New technology leads me to new ways of thinking and seeing, but cannot replace the pleasure I derive from working with paint. I want my work to convey beauty, power, joy and exhilaration. My images should be in your mind's eye going to sleep at night and waking in the morning.
I was born in South Africa. I studied there and in the USA, at the University of Wisconsin, under the auspices of the Fulbright Programme, where I received an MA in Printmaking and Drawing. I have lived in the UK for over 30 years, but have spent extended periods of time in California, and back in South Africa. The light, colour and ambience of all three places influence my work.
I exhibit regularly and studio visits are available by appointment. I work to commission. My work which ranges in size from a few centimetres to 3 metres, is held in public, corporate and private collections around the world.